PA Tobacco License
———————————————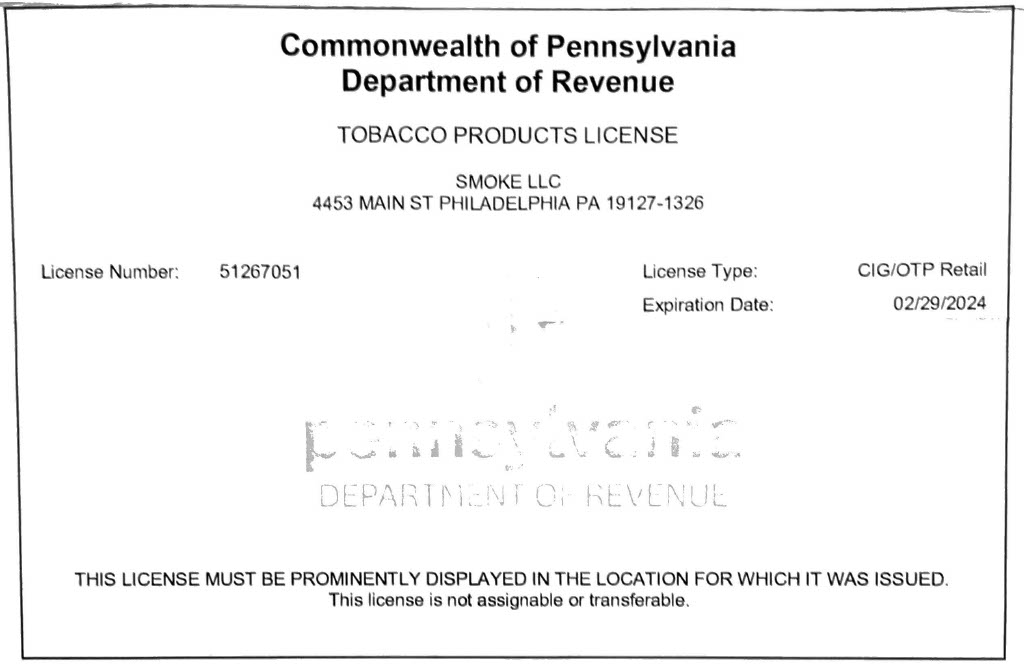 The state of Pennsylvania does not require a permit to sell cigars.
The PA Tobacco License is only needed for OTP and Cigarettes.
Here is more information:
Here is an email with the Tax Advisor for Pennsylvania confirming this: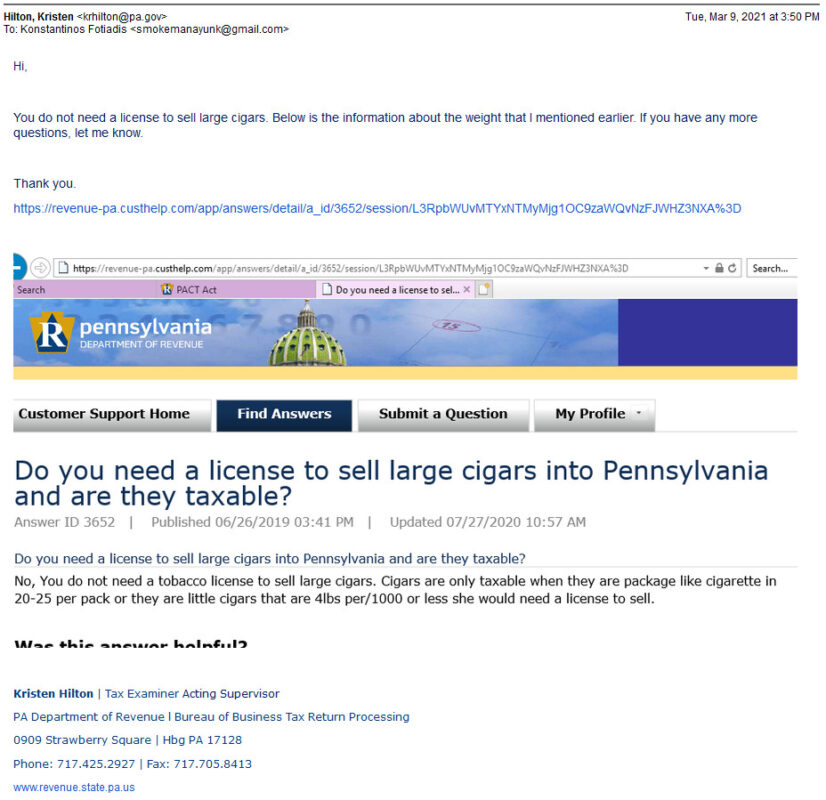 2023 Renewal
That said, we have applied for our renewal, but they are always about 6 months behind on issuing the license.